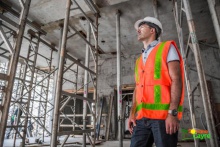 After several months of work, we finally touch to the goal....

We will open our domain from May 15th.

We hope to have many requests for this summer.

Fortunately the sun is with us, the beaches are cleaned and the glycines are in bloom.
The genets decorate our forests.

So we are loans to welcome you.

A very soon.
URL : https://www.domaineducayre.com/blog-568754644874128-preparation-opening-of-the-2013-season-en.html